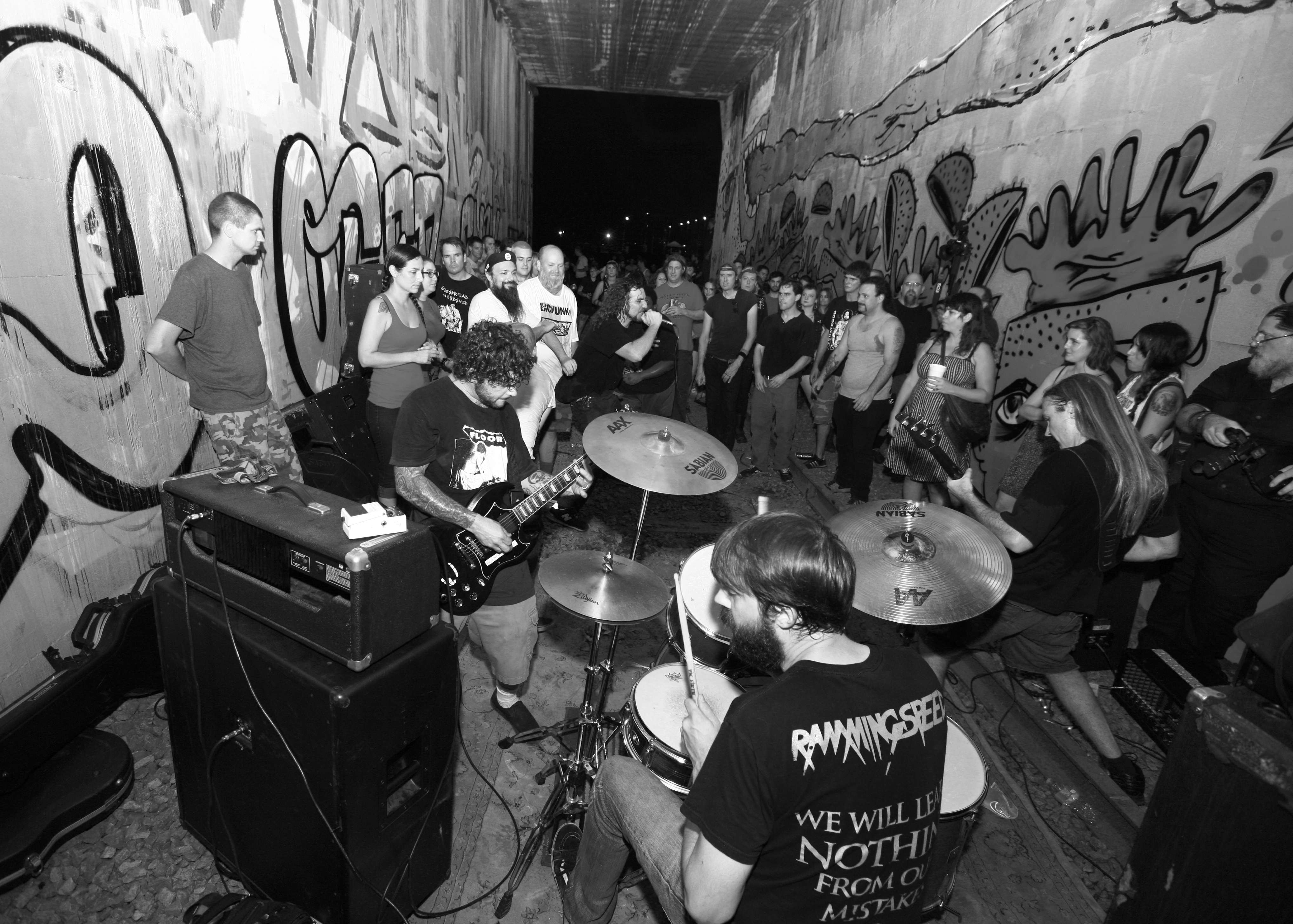 [photo by Gary Loverde]
New Orleans' hardcore punk misfits CLASSHOLE are pleased to announce their long-awaited West Coast tour. Slated to commence on March 27th and run through April 12th, the sixteen-date journey includes performances alongside Swedish hardcore punk miscreants, DS-13, and Cleveland, Ohio-based hardcore merchants, Fuck You Pay Me. Additionally, CLASSHOLE will be joined by drummer Jorge Herrera (Despise You, ACxDC) this run filling in for Paul Webb. See all confirmed dates below.
CLASSHOLE, featuring within its ranks a colorful cast of volume abusers from the likes of Eyehategod, Hawg Jaw, Outlaw Order, The Mystick Krewe Of Clearlight, Mountain Of Wizard, Mangina, Tirefire, haarp, and more, released their self-titled debut via The Compound Recs in conjunction with band's own Terror Cult imprint last year. Already issued in a limited vinyl run via Terror Cult, the CD edition comes as a four-panel digipak featuring an alternate layout and lyric liner, plus bonus video footage of the band performing live in NOLA.
Classhole is out NOW via The Compound Recs. For physical orders point your browser to THIS LOCATION. For digital orders, go HERE.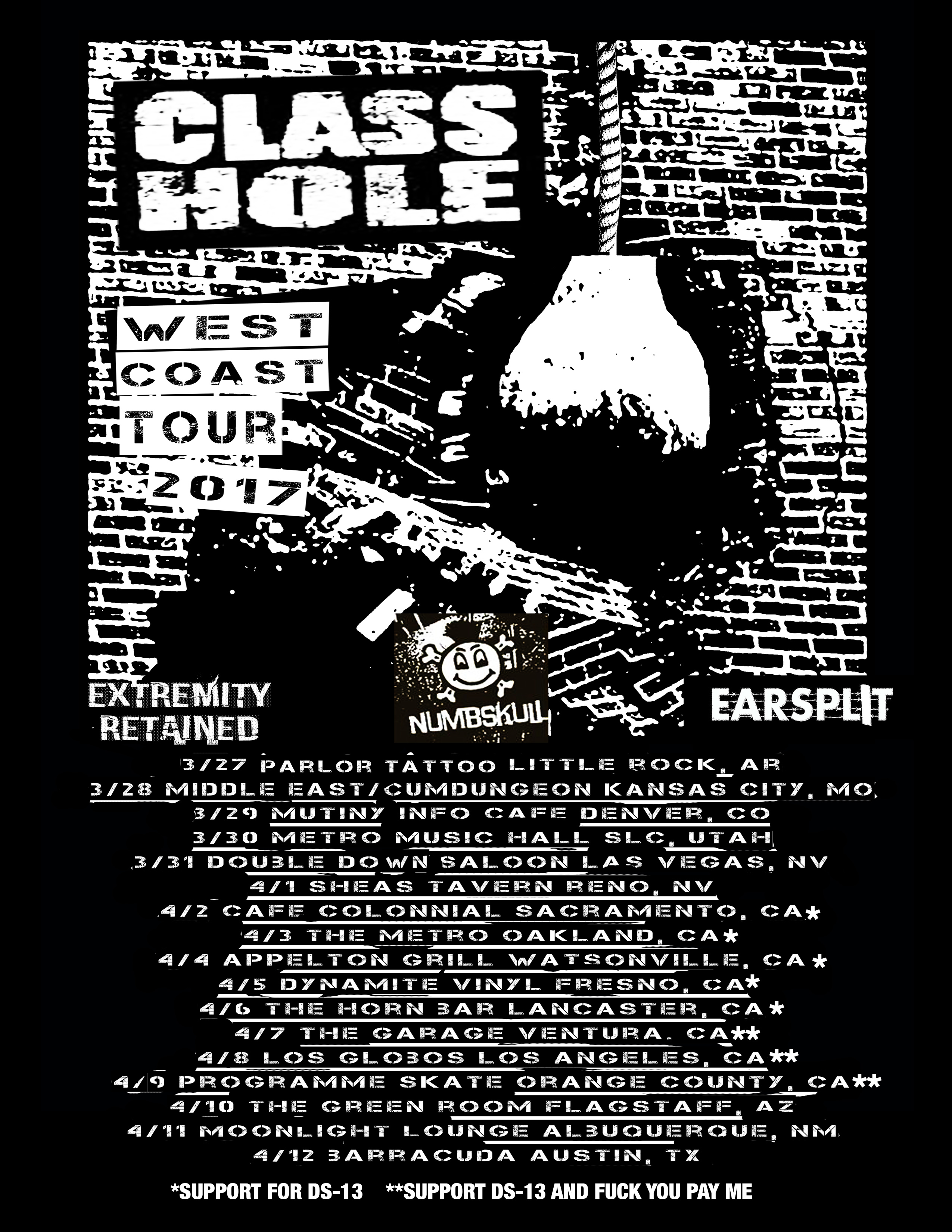 CLASSHOLE:
3/27/2017 Parlor Tattoo – Little Rock, AR
3/28/2017 The Middle East – Kansas City, MO
3/30/2017 Metro Music Hall – Salt Lake City, UT
3/21/2017 Double Down Saloon – Las Vegas, NV
4/01/2017 Sheas Tavern – Reno, NV
4/02/2017 Café Colonial – Sacramento, CA w/ DS-13
4/03/2017 The Metro – Oakland, CA w/ DS-13
4/04/2017 The Appleton Grill – Watsonville, CA w/ DS-13
4/05/2017 Dynamite Vinyl – Fresno, CA w/ DS-13
4/06/2017 The Horn Bar – Lancaster, CA w/ DS-13
4/07/2017 The Garage – Ventura, CA w/ DS-13, Fuck You Pay Me
4/08/2017 Los Globos – Los Angeles, CA w/ DS-13, Fuck You Pay Me
4/09/2017 Programme Skate & Sound – Fullerton, CA w/ DS-13, Fuck You Pay Me
4/10/2017 The Green Room – Flagstaff, AZ
4/11/2017 Moonlight Lounge – Albuquerque, NM
4/12/2017 Barracuda – Austin, TX
 "…the tunes they churn out here are full-fledged, fast, dark, and nasty… with a murderous groove and a vocalist more used to spitting black metal brimstone than dopesick bile." – Noisey
"CLASSHOLE is here to punch you in the fucking face and leave you in an alley somewhere. At least that's the vibe I get from the band's self-titled debut…" – Metal Injection
"The music is suicidal, destructive nonchalance writhing in pain and apathy, all trapped in the same moment. CLASSHOLE have made a soundtrack to a descent into despair." – New Noise
"The entire album sounds like the derailment of a freight train coming through a republican party parade." – The Sludgelord
"…sick, dirty, anarchic, caustic…." – The Examiner
"…pure, unadulterated anger…." – Rock Shock Pop
 "…fifteen tracks of angry, fast-paced punk laced with old-school hardcore breakdowns… There is no poetry, no pomp and certainly no circumstance. Merely an album of raw anthems replete with sing-along aspects and curb stomping brutality. The revolution is now and the soundtrack to the black bandana faced throwing of molotov cocktails will be CLASSHOLE." – Nine Circles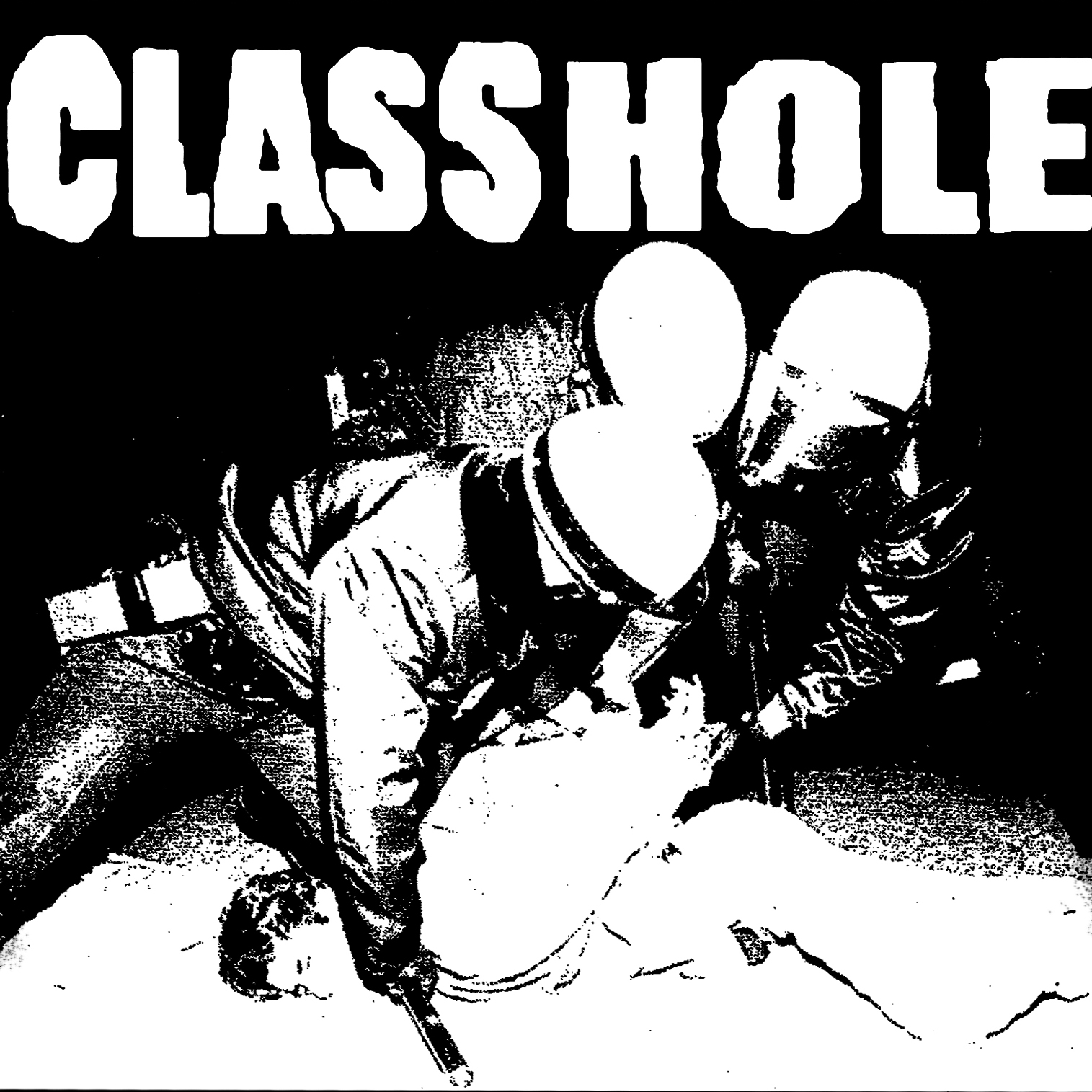 http://www.facebook.com/Classhole
http://www.facebook.com/TheCompoundRecs
http://www.thecompoundrecs.com
http://www.thecompound.bandcamp.com
http://www.earsplitdistro.com