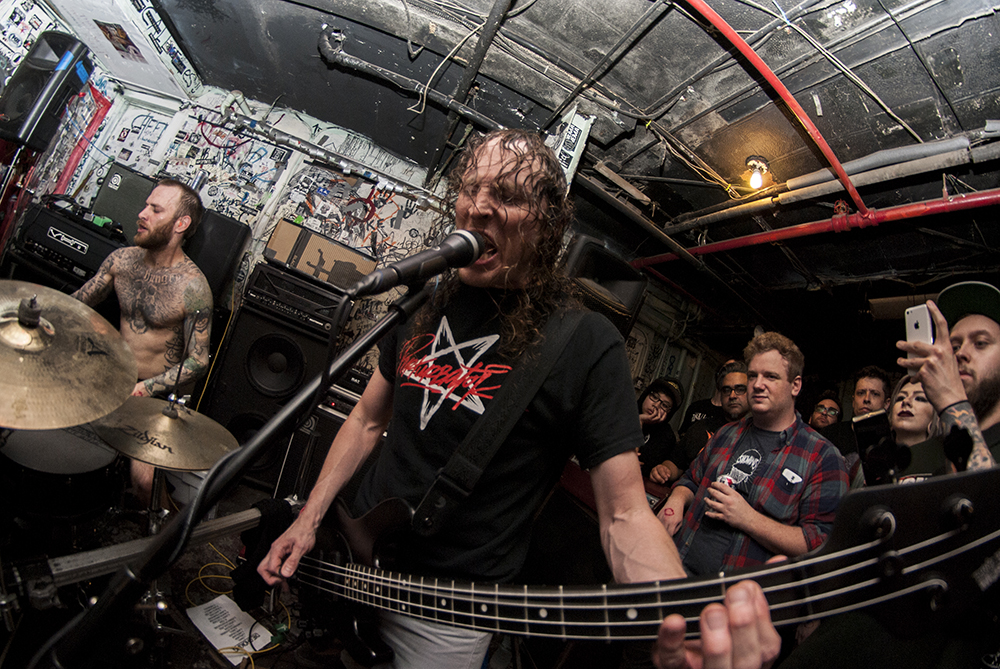 [photo by Paul Buczkowski]
Philly grind trio DIE CHOKING heads back out for another live assault this week, as the band travels north to Ithaca, New York to take part in 1Fest alongside Artificial Brain, Kayo Dot, Disparo, before heading south to make their debut performance at Maryland Deathfest, joining Terrorizer, War Master, P.L.F., Iron Lung, Suppression, Genocide Pact, and more.
DIE CHOKING has also issued a new multi-angle live video of the band's set filmed at the Decibel Magazine Metal & Beer Fest pre-show at The Barbary in Philadelphia in April. The video was put together by Sick Drummer Magazine and Jeff Grindstopher of Grindstopher Productions including additional footage and audio by Frank Huang of Max Volume Silence Live/Metal Injection and Nick Martin of Metal Nick Live Videos and Photography.
See DIE CHOKING's new multi-angle live video RIGHT HERE.
Additional upcoming DIE CHOKING live actions include a trio of June 1Fest shows in Brooklyn, Washington DC, and Philadelphia with the likes of Crom, Escuela, Wildspeaker, Suppression, Soul Glo, and others. August sees the band on their Summer tour with London, UK-based parody violence band Mister Lizard, and Columbia, South Carolina-based angular grind/metal squad Bathe, with the likes of Siege, Fuck You Pay Me, Deterioration, and many others joining on sporadic shows. The band is testing new material from their impending second LP, IV, which they'll record this fall for release in early 2018.
See all tour current DIE CHOKING tour dates below and find an event page for the Summer tour HERE.
Purchase DIE CHOKING's III LP and CD through The Compound Recs HERE, with merch and all music available from the band HERE and HERE.
DIE CHOKING Tour Dates:
5/26/2017 The Haunt – Ithaca, NY @ 1Fest w/ Artificial Brain, Kayo Dot, Disparo, more [info]
5/28/2017 Baltimore Soundstage – Baltimore, MD @ Maryland Deathfest w/ Terrorizer, War Master, P.L.F., Iron Lung, Suppression, Genocide Pact [info]
6/23/2017 Brooklyn Bazaar – Brooklyn, NY @1Fest w/ Crom, Escuela, Wildspeaker
6/24/2017 The Pinch – Washington, DC @1Fest w/ Crom, Escuela, Wildspeaker, Suppression
6/25/2017 Millcreek Tavern – Philadelphia, PA @1Fest w/ Crom, Escuela, Wildspeaker, Soul Glo
8/10/2017 The Barbary – Philadelphia, PA w/ Mister Lizard, Bathe
8/11/2017 Castle Blackburn – Burtonsville, MD w/ Mister Lizard, Bathe, Ampallang Infection, Universal Remonster
8/12/2017 The Bug Jar – Rochester, NY w/ Sulaco, Mister Lizard, Bathe
8/13/2017 Cork Town – Detroit, MI w/ Mister Lizard, Bathe
8/14/2017 The Workshop – Grand Rapids, MI w/ Mister Lizard, Bathe
8/15/2017 Triple Zero – Milwaukee, WI w/ Mister Lizard, Bathe, Falter, Pains
8/16/2017 Hexagon – Minneapolis, MN w/ Mister Lizard, Bathe Deterioration
8/17/2017 The Rad Pad – Appleton, WI w/ Mister Lizard, Bathe
8/18/2017 The Mousetrap – Chicago, IL w/ Mister Lizard, Bathe, Ruptured
8/19/2017 Now That's Class – Cleveland, OH w/ Siege, Grind And Bear It, FYPM, Mister Lizard, Bathe
8/20/2017 Gooski's – Pittsburgh, PA @ Skull Fest w/ Mister Lizard, Bathe, Slaves BC [info]
9/7/2017 Siren Records – Doylestown, PA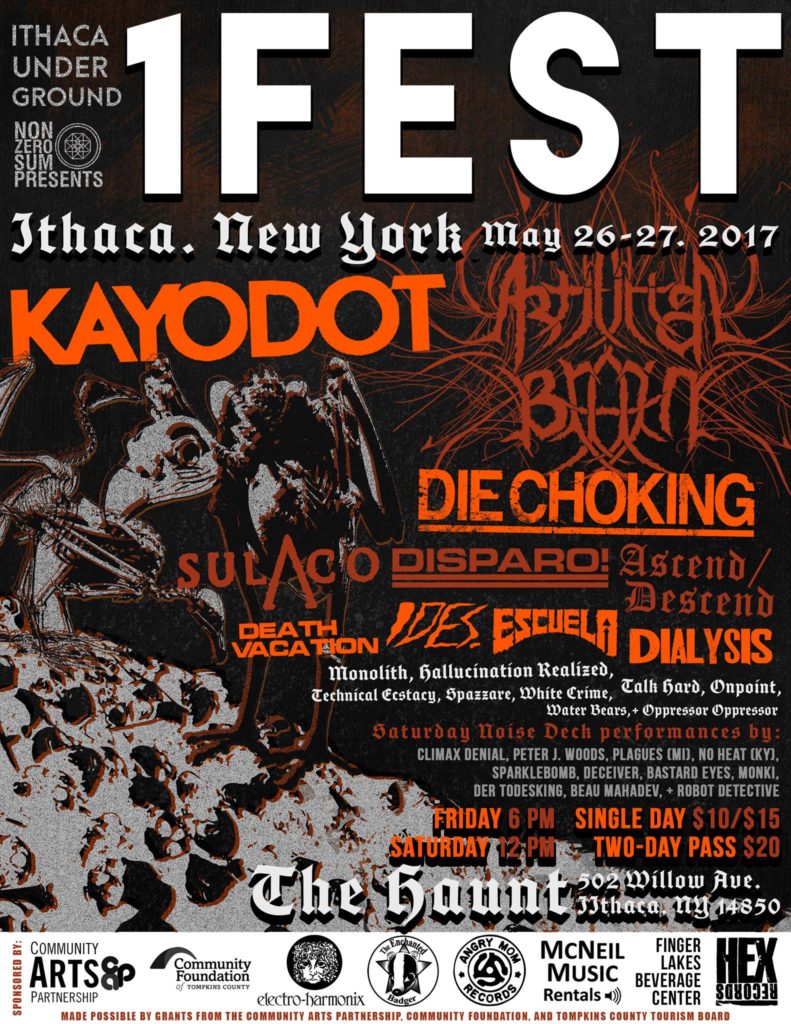 http://www.diechoking.com
http://www.facebook.com/diechoking
http://www.diechoking.bandcamp.com
http://www.facebook.com/TheCompoundRecs
http://www.thecompoundrecs.com
http://www.earsplitdistro.com
http://www.thecompound.bandcamp.com