The official debut recordings from Montreal-based LAE are out this week in the form of the collective's Break The Clasp full-length — a monumentally dejected yet inspiring nearly hour-long psychedelic journey through thirteen dynamic movements — and the entire record is now playing at prevalent online magazine, The Quietus.
LAE's Break The Clasp was recorded in full analog in main songwriter Marc Lucas Ablasou's woodshop in Montreal by Steve Austin of Today Is The Day and Austin Enterprises, who coincidentally ended up providing lead vocals to the entire album, bringing out some of the most heartfelt and non-violent verbal deliveries from the infamous frontman to date, making him a full-time member of the outfit, completed by Ronald Jean-Gilles, Serge Nakauchi Pelletier, Stephane Desgroseilliers. This crew of multi-instrumentalists envisioned the band's original anthems, penned under initial moniker LAE-TSEU in the mid-late 1990s, and recreated them fully live on vintage equipment, utilizing a range of guitars, basses, drums, accordion, trumpet, saws, organs, pianos, electronics and a multitude of vocal styles into a four-part storyline of life, love, hope and death. Completed through several overdub sessions at Austin Enterprises where the final product was mixed and mastered, and embodied with uncanny artwork by Sonny Kay (The VSS, Angel Hair, Gold Standard Laboratories label), Break The Clasp closes 2014 with an incredibly transcendentally gloomy yet beautifully delivered opus.
In honor of its release, UK-based online magazine, The Quietus, was pleased to host this exclusive stream of LAE's long-awaited and hard-earned debut release. The site's account of Break The Clasp breaks it down, including, "The resultant record is a fragmentary, shifting record, switching between Slint-like passages of angular guitar and sung-spoken vocals and abrasive assaults (witness the caustic fuzz at the core of 'Sister'), punctuated by acoustic sketches in the shape of 'Broken Knee', 'Let Me Die In The Memory Of Her Arms' and 'Space Travel', and we're hugely pleased to be able to host a full stream…"
Listen to all of Break The Clasp now at THIS LOCATION.
A new gear feature on LAE's Marc Lucas Ablasou's main guitar setup is live at PureGrainAudio now RIGHT HERE, and an Albums We Like feature on drummer Serge Nakauchi Pelletier's infatuation with the Bad Brains is live at No Echo HERE.
Break The Clasp is out this week through a collaborative effort between The Compound and Battleground Records. The six-panel, spot-varnished, eco-friendly digipak can be ordered HERE, and digitally via BandCamp, iTunes , Google Play and more. A gatefold 180-gram 2xLP is coming from the same union in early 2015 as LAE begins touring the East Coast of North America and beyond in support of the album.
"…the heart-on-sleeve frontman that Austin occasionally embodies is on full display here, with only snippets of backwoods dementia seeping through. And the band has created an ideal atmosphere, borrowing liberally from the likes of Slint and Tortoise with mesmeric rhythms and askew harmonies, while adding dollops of psych and the occasional metallic bombast that's actually reminiscent of early TITD. 8/10" – Decibel Magazine
"…echoes psychedelic progressive rock and post-rock but the overall picture is far more expansive… wholly unique and escapes categorization." – American Aftermath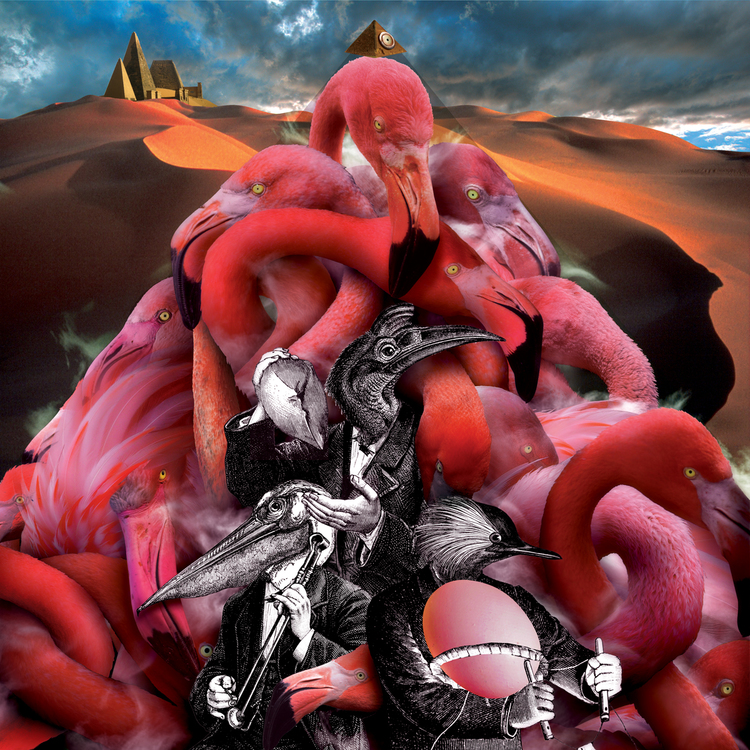 http://www.laetseu.com
http://www.facebook.com/pages/LAE-Band/614579391922975
http://laemusic.bandcamp.com
http://www.thecompoundrecs.com
http://www.thecompound.bandcamp.com
http://www.facebook.com/thecompoundrecs
http://www.earsplitdistro.com
http://www.facebook.com/battlegroundrecords