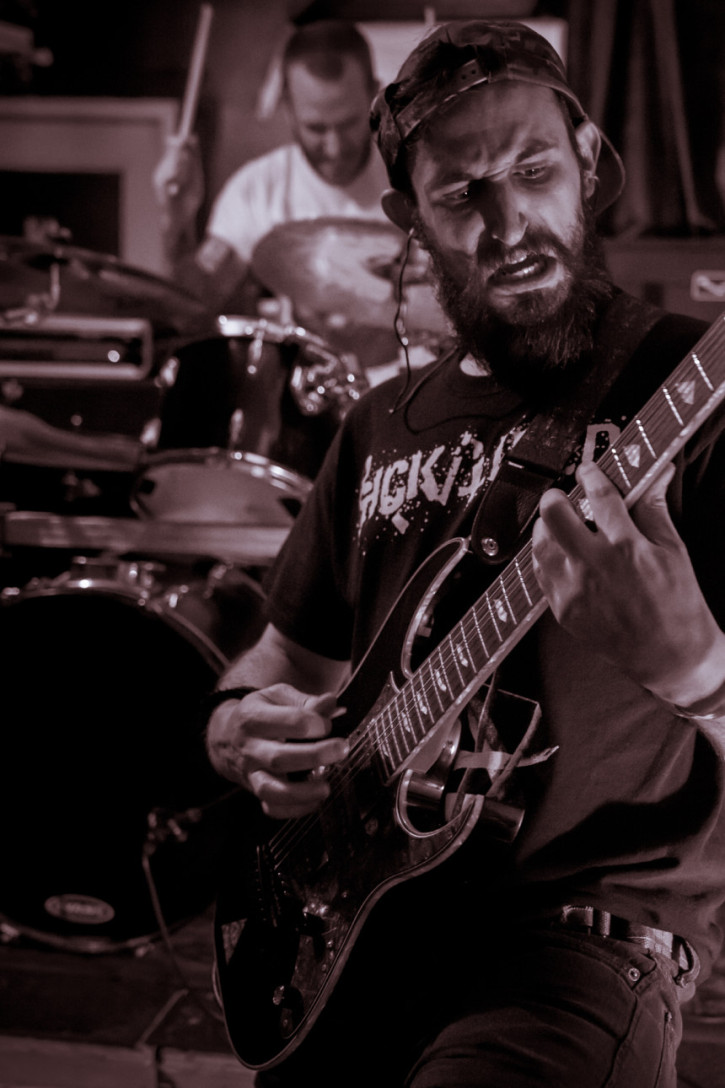 [photo by Dante Torrieri]
Philly grind trio, DIE CHOKING, continues to book more tour dates in their unrelenting campaign in support of their III LP, with piles of new shows booked well into the year.
Having just days ago returned their maiden tour of Europe, DIE CHOKING is already preparing to embark on another trek, this time to storm Detroit-based Berserker Fest III this weekend. They'll hammer the audience at the opening night of Berserker alongside Conan, Cannabis Corpse, Black Tusk, Yautja this Friday, March 4th, followed by a house show in Lansing the following night before heading home.
March will see DIE CHOKING on a three-day stint with Fucking Invincible. April will have the band playing Useless Christ Fest 14 in their hometown with the likes of Birdflesh, Suffocation, Artificial Brain, Ramming Speed, and more, followed by a three-day run with Organ Dealer, and more. In May they'll head out on a four-day mini-tour, three of the dates alongside Pyrrhon, followed by a hometown show supporting Rotten Sound and Ramming Speed, and then a newly-booked tree-day run with Snafu. DIE CHOKING will also play Earslaughter Fest Vol 1, Blood Rust II Fest, Full Terror Assault Fest, Rotten Fest, and much more throughout the remainder of 2016 with a plethora of new tour dates surrounding these festivals to be expected.
Following its initial vinyl release through New York-based The Compound Recs, DIE CHOKING's III is now available on CD, a co-release between The Compound and Poland's Selfmadegod Records. Order III on CD and LP via The Compound/Earsplit Distro right HERE, the CD in Europe via Selfmadegod HERE, and all music and merch options via the band HERE.
Stream DIE CHOKING's merciless III at Soundcloud HERE and Bandcamp HERE, and see a recent video spotlight at Cvlt Nation RIGHT HERE.
DIE CHOKING III Tour Dates:
3/04/2016 Berserker Fest III – Detroit, MI w/ Conan, Cannabis Corpse, Black Tusk, Yautja [info]
3/05/2016 House Show – Lansing, MI w/ Sunlight's Bane, Dead Hour Noise, Mutilatred
3/10/2016 Gallery 5 – Richmond, VA w/ Fucking Invincible
3/11/2016 Sidebar – Baltimore, MD w/ Fucking Invincible
3/12/2016 Lava Space – Philadelphia, PA w/ Fucking Invincible
4/08-09/2016 Voltage Lounge – Philadelphia, PA @ Useless Christ Fest 14 w/ Birdflesh, Suffocation, Artificial Brain, Ramming Speed
4/09/2016 ABC No Rio – New York, NY w/ Sunrot, Abacus, Pink Mass [matinee]
4/14/2016 Riffhouse Pub – Chesapeake, VA w/ Organ Dealer, Amara
4/15/2016 The Station – Charlotte, NC w/ Organ Dealer
4/16/2016 Slims – Raleigh, NC w/ Organ Dealer
5/12/2016 The Funky Jungle – Providence, RI w/ Pyrrhon
5/13/2016 Obrien's – Boston, MA w/ Pyrrhon
5/14/2016 Geno's Rock Club – Portland, ME w/ Pyrrhon
5/15/2016 – Westcott Community Center – Syracuse, NY
5/26/2016 Boot n Saddle – Philadelphia, PA w/ Rotten Sound, Ramming Speed
5/27/2016 TBA – OH w/ Snafu, Grin And Bear It
5/28/2016 The 2040 – Chicago, IL w/ Snafu
5/29/2016 Skeletunes – Ft. Wayne, IN w/ Snafu
6/03-05/2016 Katacombes – Montreal, QC @ Earslaughter Fest Vol 1 w/ Birdflesh, Malignant Tumor, War Master, Disrotted, etc. [info]
7/08-10/2016 Tiny Boat Art Space in Asheville, NC@ Blood Rust II Fest w/ Torch Runner, Prisoner, more
8/25-27/2016 Full Terror Assault Fest – Cave-In-Rock, IL w/ Rotten Sound, Dying Fetus, Cephalic Carnage
9/02-04/2016 Rotten Fest – Tallahassee, FL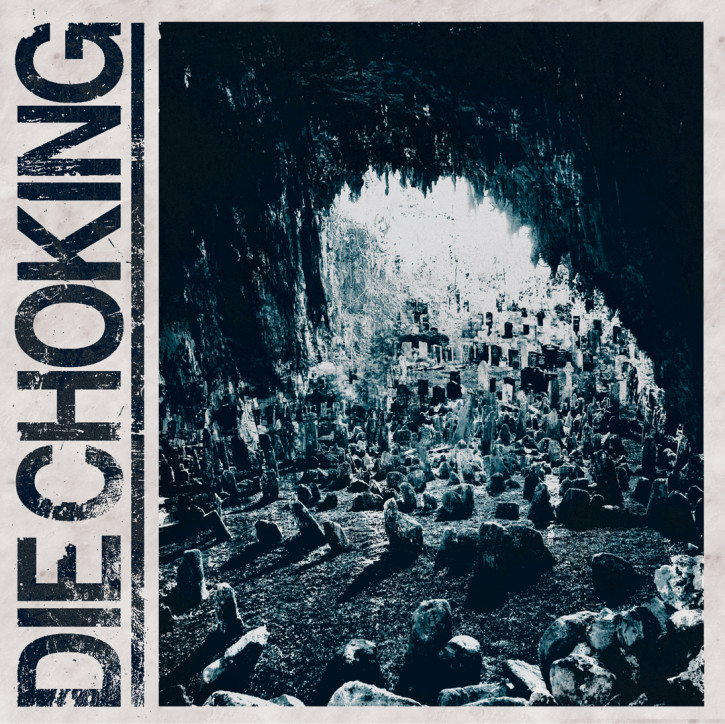 http://www.diechoking.com
http://www.facebook.com/diechoking
http://www.diechoking.bandcamp.com
http://www.facebook.com/TheCompoundRecs
http://www.thecompoundrecs.com
http://www.earsplitdistro.com
http://www.thecompound.bandcamp.com