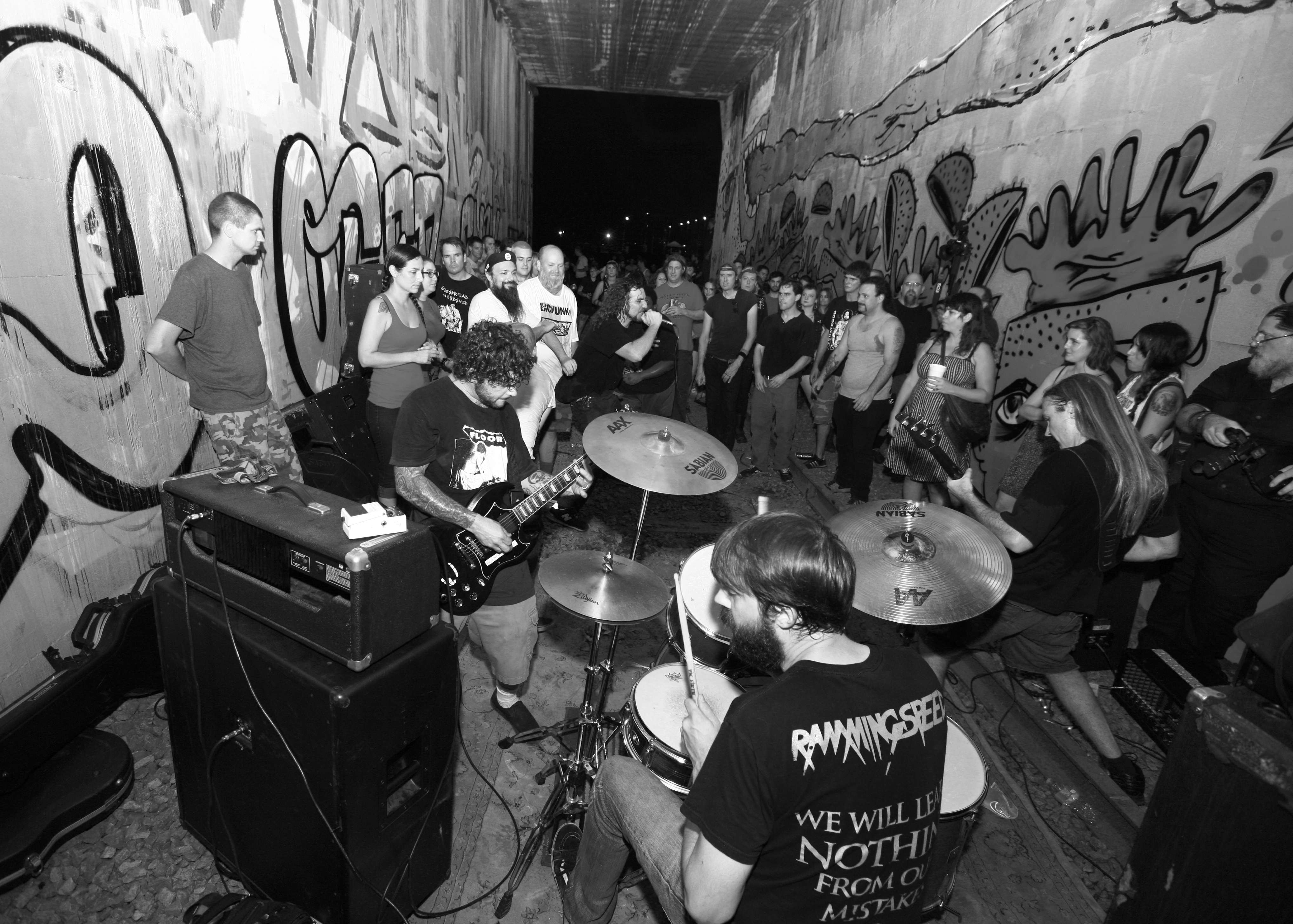 [Photo by Gary Loverde]
NOLA-based hardcore punk miscreants, CLASSHOLE, who boast a colorful cast of ear bleeders from the likes of Eyehategod, Hawg Jaw, Outlaw Order, The Mystick Krewe Of Clearlight, Mountain Of Wizard, Mangina, Tirefire, haarp and more, released their self-titled debut via The Compound Recs in conjunction with band's own Terror Cult imprint on January 1st. Already released in a limited vinyl run via Terror Cult, the CD edition comes as a four-panel digipak featuring an alternate layout and lyric liner, plus bonus video footage of the band performing live in NOLA.
In commemoration of its long-anticipated detonation, today Vice's music portal, Noisey, is streaming the fifteen track bruiser in its rancorous entirety noting, "CLASSHOLE is a supergroup, sure, and most of its members have done time in sludge or progressive metal bands, but the tunes they churn out here are full-fledged, fast, dark, and nasty… with a murderous groove and a vocalist more used to spitting black metal brimstone than dopesick bile. The band's first full-length record just dropped, and we're devilishly delighted to be streaming it here on Noisey."
Get down with your gnarly hardcore punk self, courtesy of Noisey, at THIS LOCATION.
In related news, CLASSHOLE will be playing a duel record release show with their thrashing comrades in Six Pack later this month with future onstage abrasions in their conspiring stages. Stay alert.
CLASSHOLE:
1/16/2016 Siberia – New Orleans, LA w/ Six Pack, Grave Ritual, Fat Stupid Ugly People, DJ Penetrol [info]
Classhole is out NOW via The Compound Recs. For physical orders point your browser to THIS LOCATION. Desirers of the digitals, go HERE.
"From start to finish, the material on CLASSHOLE's self-titled debut is loud, noisy hardcore punk music, sick, dirty, anarchic, caustic." – The Examiner
"…fifteen tracks of angry, fast-paced punk laced with old school hardcore breakdowns… There is no poetry, no pomp and certainly no circumstance. Merely an album of raw anthems replete with sing-along aspects and curb stomping brutality. The revolution is now and the soundtrack to the black bandana faced throwing of molotov cocktails will be CLASSHOLE." – Nine Circles
"…a half hour of pure, unadulterated anger…there's a strong crossover element here, blending punk and hardcore with thrash metal and even doom…This album is fucking awesome…" — Rockshockpop.com
"…influences range from early hardcore to later powerviolence, with not a single dud song to speak of. Plus, how can you not love a band named CLASSHOLE? Highly recommended." – Razorcake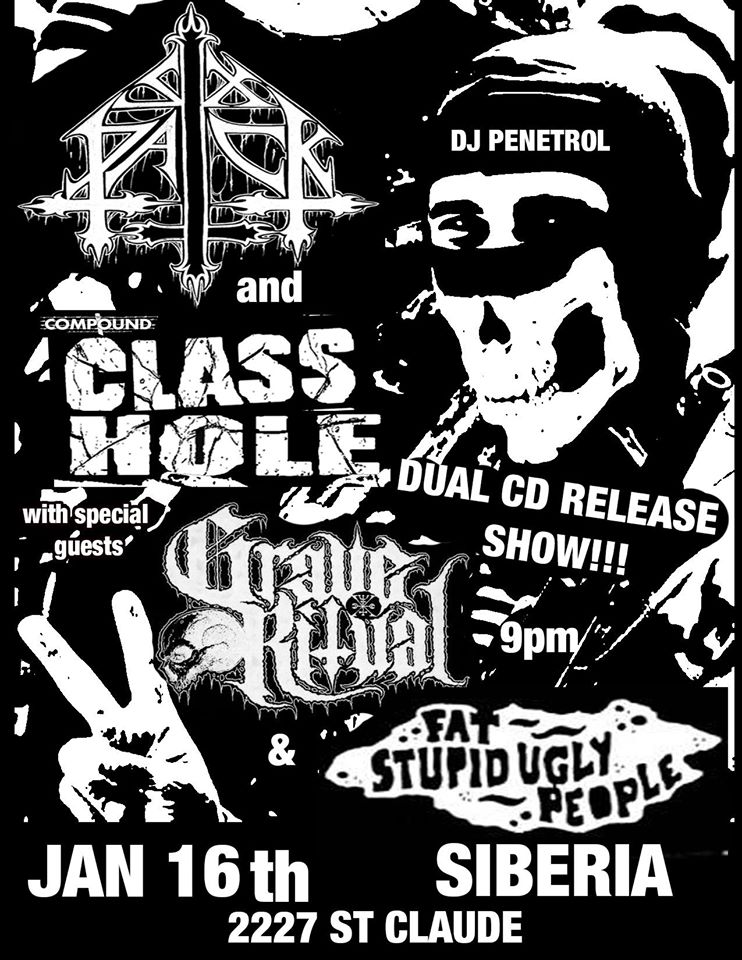 http://www.facebook.com/Classhole
http://www.facebook.com/TheCompoundRecs
http://www.thecompoundrecs.com
http://www.thecompound.bandcamp.com
http://www.earsplitdistro.com