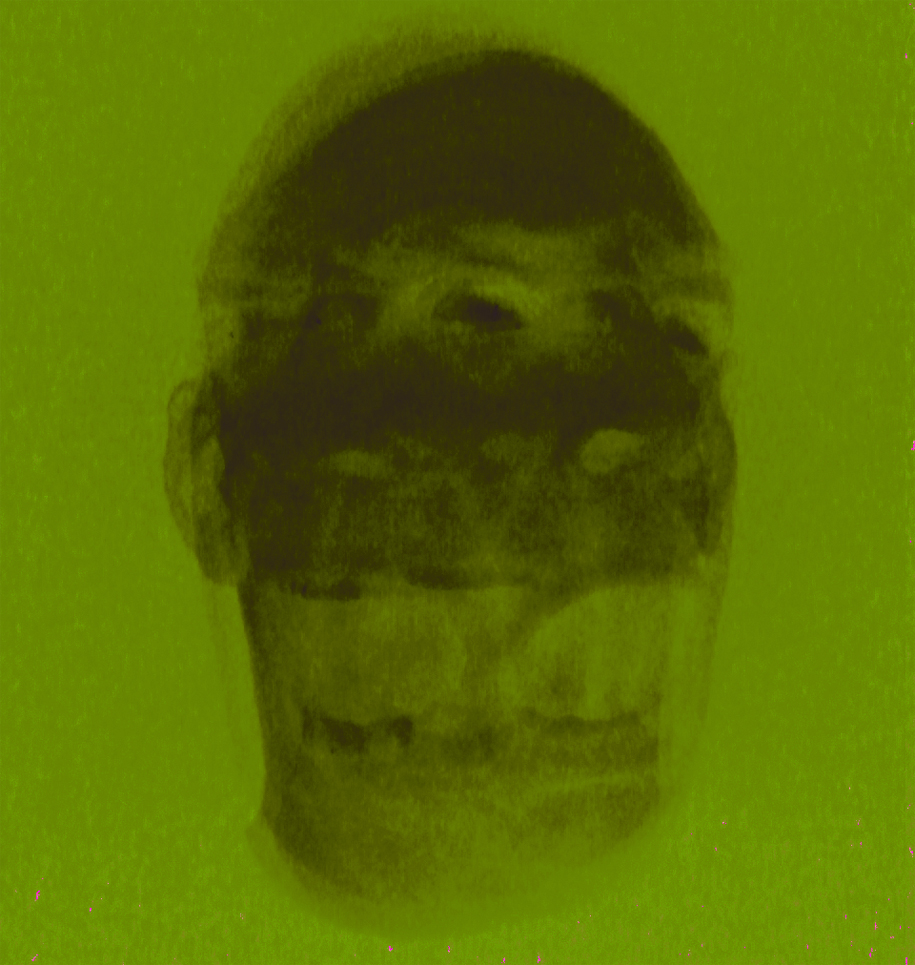 Hostile alchemist GRIDFAILURE has completed the Further Layers Of Societal Collapse EP impending its free digital distribution on Samhain 2016, leaking new track "Digital Crush" through Metal Riot.
GRIDFAILURE is the auditory harvest of David Brenner (Earsplit, ex-Theologian, ex-Heidnik), who abuses dozens of instruments, brewing a haunted apocalypse aura. The outfit's Ensuring The Bloodline Ends Here debut was released in May via The Compound Recs. With a second album, Teeth Collection, nearing completion, Further Layers Of Societal Collapse provides some insight of the bizarre directions the unit's output is taking. The use of field recordings infusing elements of nature and civilization into the mix carries into the new material, which infuses more percussive elements and guitars than the debut. Contributions from cohorts BJ Allen (Full Scale Riot) and Pete Tsakiris reflect the first GRIDFAILURE collaborations to see release, a trait that lies heavily in the upcoming releases.
GRIDFAILURE's Further Layers Of Societal Collapse delivers nearly a half-hour of unharnessed dementia, infiltrating additional realms of biomechanical madness, meshing ghostly and fractured elements of dark ambient, power electronics, and industrial metal with the confrontational wrath of tectonic hardcore on a rudderless course where anything goes.
This confrontational dementia is depicted in "Digital Crush," playing at Metal Riot RIGHT HERE.
Hear the EP's "Woodlands Of Self-Impalement" via Loudwire HERE, and the GRIDFAILURE-infused anti-Trump "Demagogue" by Walking Bombs, mastered by Tad Doyle, at Blow The Scene HERE.
GRIDFAILURE will offer Further Layers Of Societal Collapse as a free download on October 31st through Bandcamp, Soundcloud, and more, with a limited cassette version to follow in November; find your Walkman ASAP.
Orders for GRIDFAILURE's Ensuring The Bloodline Ends Here eco-wallet CD receive free paraphernalia HERE; digitally the album can be found at Bandcamp, Amazon, iTunes, and most others.
Also join the macabre lounge/fight act for the end of everything on GRIDFAILURE's upcoming Teeth Collection album, split with Never Presence Forever, and multiple other upcoming splits, EPs, and collaborations, all likely to see release by the end of the year.
http://www.facebook.com/gridfailure
http://www.gridfailure.bandcamp.com
https://twitter.com/GRIDFAILURE
http://www.thecompoundrecs.com
http://www.facebook.com/thecompoundrecs
http://www.thecompound.bandcamp.com
http://www.earsplitdistro.com