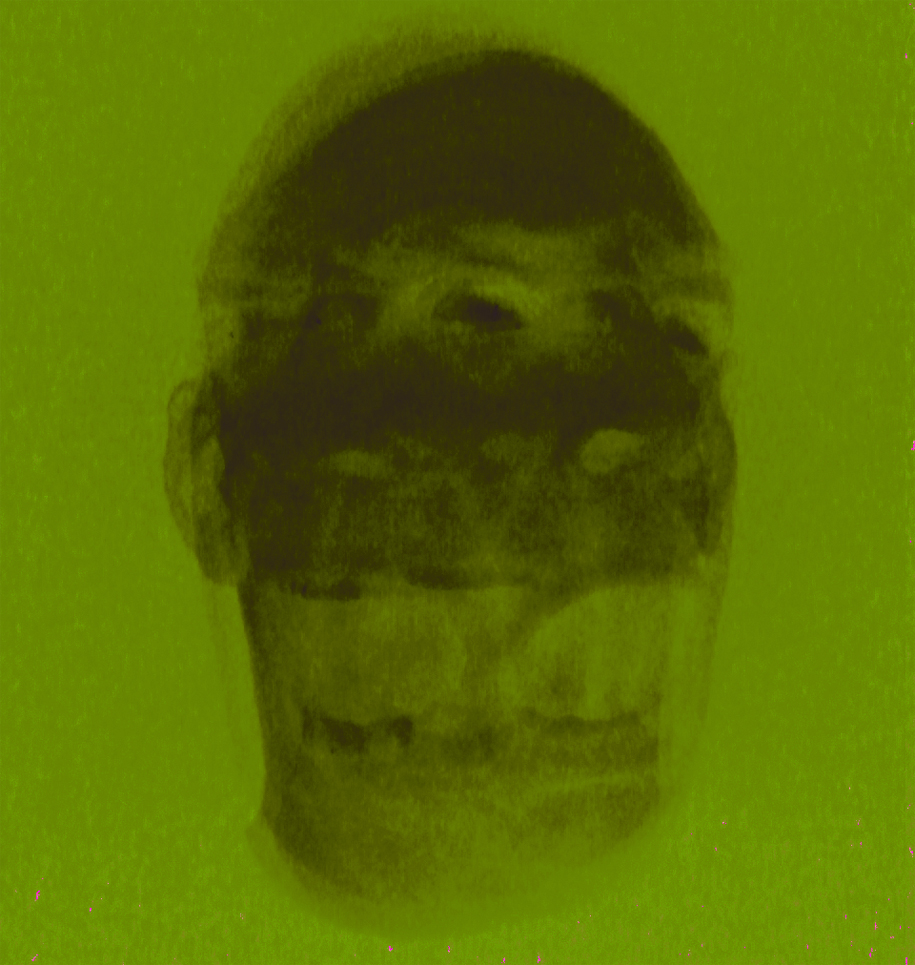 A new track GRIDFAILURE is now playing at Loudwire, as the hostile alchemist announces the impending free digital EP from which the sample has been extracted. The outfit also declares several additional recordings nearing completion, including its second full-length.
The trials initiated as Teeth Collection have since taken a new direction, these recordings now encapsulated in the second GRIDFAILURE full-length album of the same name. Though the title of the series has transformed, the free EP series continues as planned, the first of which is in its final stages. Further Layers Of Societal Collapse presents several random recordings which see the outfit's works which infiltrate further realms of biomechanical madness, meshing ghostly and fractured elements of dark ambient, power electronics, and industrial metal with the confrontational wrath of tectonic hardcore on a rudderless course where anything goes.
Loudwire unloads an early track from GRIDFAILURE's Further Layers Of Societal Collapse into the masses through its Rumblings From The Underground column, offering "Woodlands Of Self-Impalement" for your auditory displeasure. The write-up issues, "'Woodlands of Self-Impalement' is seven-and-a-half minutes of brooding, ominous torture that begs for something catastrophic to happen, but it doesn't — it just lurks in the shadows as you frantically survey your surroundings, just waiting for the axe to fall, pissing yourself with nervous anticipation. True apocalyptic nihilism at its electronic worst (that means best for all you uninitiated)!"
Stream "Woodlands Of Self-Impalement" through Loudwire at THIS LOCATION.
GRIDFAILURE will offer Further Layers Of Societal Collapse as a free download on October 30th through Bandcamp HERE.
Further Layers Of Societal Collapse Track Listing:
1. A Severing Of Ties
2. Digital Crush
3. Android Infusion
4. Get Fucked Dance
5. Broken Systems
6. Indian Point Direct Proximity Warning Tester
7. Woodlands Of Self-Impalement
GRIDFAILURE recently collaborated with neighboring upstate New York project Walking Bombs, for the anti-Trump anthem "Demagogue," which is set to appear on the experimental punk/rock outfit's impending Peace Quest EP. The EP is mastered by Tad Doyle (Tad, Brothers Of The Sonic Cloth) and the new track was premiered at Blow The Scene this week RIGHT HERE.
Also being completed is GRIDFAILURE's second album Teeth Collection, which takes the experimental expansion of the Further Layers Of Societal Collapse EP to creepy new levels of dementia, infusing tribal, cyber, folk, and hardcore elements, including multiple collaborations with random allies. Teeth Collection will be issued before the end of the year. Additional looming GRIDFAILURE recordings include a split with Richmond soloist Never Presence Forever, as well as multiple additional EPs, splits, collaborations, compilation tracks, videos, and more.
GRIDFAILURE is the auditory harvest of David Brenner (Earsplit, ex-Theologian, ex-Heidnik), who abuses dozens of instruments, brewing a haunted apocalypse aura wrought with unhinged vocal exploration in full DIY unaccountability The outfit's Ensuring The Bloodline Ends Here debut was released in May via The Compound Recs. Orders for the alluringly economical eco-wallet CD receive free GRIDFAILURE paraphernalia HERE; digitally the album can be found at Bandcamp, Amazon, iTunes, and most others.
http://www.facebook.com/gridfailure
http://www.gridfailure.bandcamp.com
https://twitter.com/GRIDFAILURE
http://www.thecompoundrecs.com
http://www.facebook.com/thecompoundrecs
http://www.thecompound.bandcamp.com
http://www.earsplitdistro.com