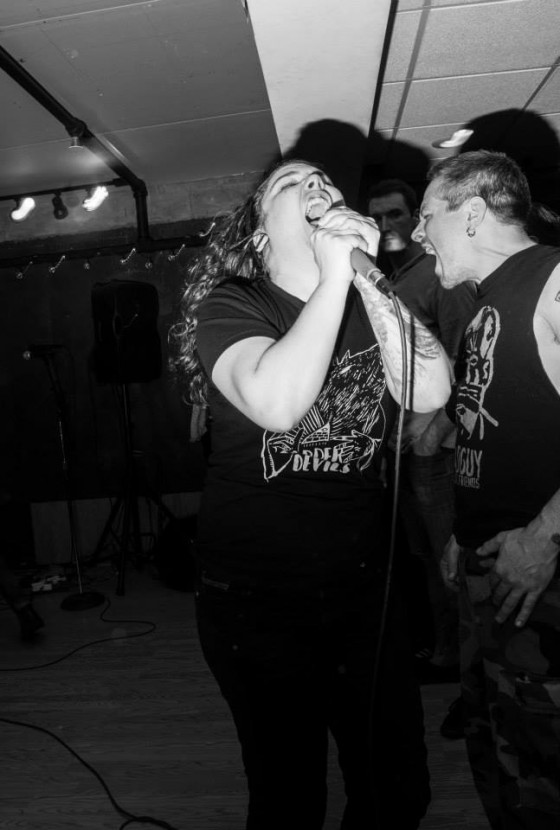 South Philly punk/hardcore activists, COP PROBLEM, will raid Brooklyn for a one-off show providing support for NYHC legends, Sheer Terror, this Friday, May 23rd. The FREE gig will take place at the Brooklyn Night Bazaar in Greenpoint, Brooklyn with additional support from NYC punks Agitätor and All Torn Up.
COP PROBLEM will also return to NYC in one month, as one of the many bands confirmed to participate in the mammoth DIY undertaking, Punk Island. Nearly one hundred punk and hardcore bands from across the lands will invade Staten Island for the biggest annual gathering of this fully free, all-day, all-ages gathering, including All Torn Up, Inhuman, Darkside NYC, The Banner, Vice, Concrete Cross, and dozens more.
COP PROBLEM Live:
5/23/2014 Brooklyn Night Bazaar – Brooklyn, NY w/ Sheer Terror, Agitätor, All Torn Up [info]
6/21/2014 Punk Island – Staten Island, NY [info]
Additional tour dates are being slated for July and August, as the band begins to harness new material for their follow-up to their Buried Beneath White Noise EP.
COP PROBLEM's second official release, Buried Beneath White Noise is out now on 7" wax via The Compound in North America and through Prejudice Me in Europe, and digitally via the band. The dynamic tunes on the EP take the band's DIY ethics and socio-political to new levels of intensity, the dueling thunder of guitarist Randon Martin and bassist George G and white-knuckled percussive rolls and torrential d-beatings from drummer Joshua Cohen (Die Choking) all fueled by frontwoman Deb Cohen's scathing vocal delivery. Engineered by Will Yip (Paint It Black, Circa Survive, Balance & Composure) the band's newest d-beatings will put fans of Cloud Rat, Oathbreaker, All Pigs Must Die and other enraged metallic punk into a frenzy against the human machine.
Stream all of Buried Beneath White Noise HERE and purchase the EP on limited "cash green" wax as well as the standard black pressing HERE.
http://www.copproblem.com
http://music.copproblem.com
https://www.facebook.com/CopProblem
https://www.facebook.com/TheCompoundRecs
http://www.thecompoundrecs.com
http://www.earsplitdistro.com