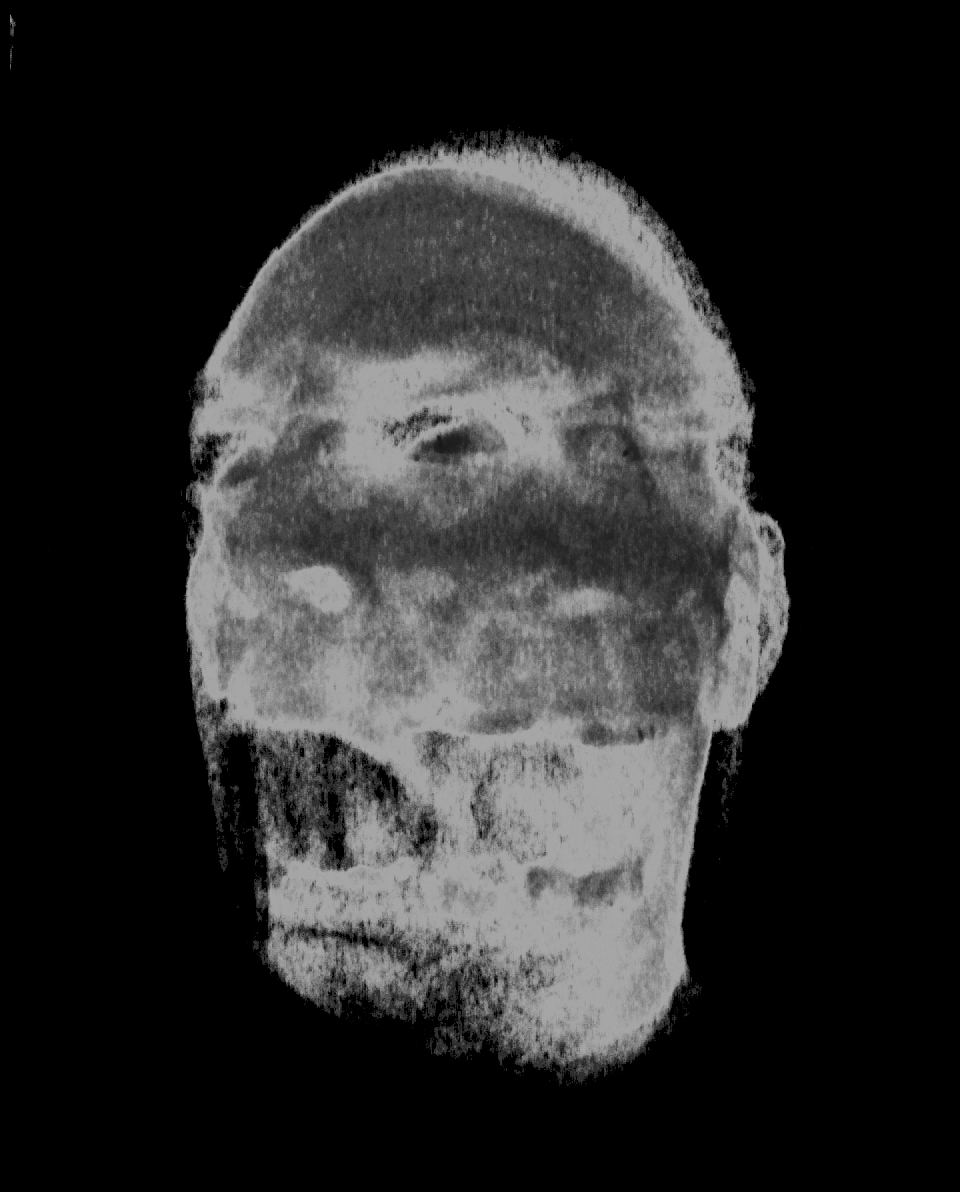 Hostile alchemist GRIDFAILURE will issue a series of free digital EPs over the coming months, bearing the communal title, Teeth Collection.
The sequence of Teeth Collection chapters sees the GRIDFAILURE solo project delivering its unclassified sub-mutation of dark experimentation in collaboration with a wide array of musicians and cohorts, resulting in a noxious barrage of odd tunes to be considered unpredictably volatile and bizarre. The nauseating paranoia and wrath of GRIDFAILURE's Ensuring The Bloodline Ends Here debut sees the project casting speculation upon supremely macabre aspects of our decline, and envisioning humanity's feeble struggle surviving in the sub-apocalyptic habitat of our impending future days.
The first installation of Teeth Collection will be released shortly, with multiple chapters to follow in succession throughout the upcoming months. Each EP will be made available for free download upon its release; once all chapters are issued, a physical manifestation of the series will take place.
Ensuring The Bloodline Ends Here was released in May via the Earsplit DIY label sector, The Compound Recs. Orders for the alluringly economical eco-wallet CD receive free GRIDFAILURE paraphernalia HERE; digitally the album can be found at Bandcamp, Amazon, iTunes, and most others.
Stream Ensuring The Bloodline Ends Here at Bandcamp HERE and Soundcloud HERE.
GRIDFAILURE is the outfit is the output of David Brenner (ex-Theologian, Heidnik, Dead By Dawn) who here layers unorthodox instrumentation wrought with unhinged vocal exploration and punishing rants, formulating a biomechanical mistake neither man or nature want to claim. Through the abuse of more than a dozen instruments and a library of field recordings, Ensuring The Bloodline Ends Here bears eight movements performed, recorded, and produced entirely by Brenner. In addition to the Teeth Collection, several other new collaborations, splits, a video from Ensuring The Bloodline Ends Here, a live incarnation of GRIDFAILURE, and more are under construction.
Noisey published, "skeletal compositions take horrifying shape and become dense nightmares of warped instruments, disintegrating static, and shifting tones that more closely resemble howling wind than actual music… Utilizing everything from decaying electronics to violins and harmonica, GRIDFAILURE manages to fuse the familiar and the foreign in a way that is more likely to cause listeners to clench their jaw than to nod their heads." No Clean Singing talks of, "Wisps of eerie, hypnotic, melodic tones loop beneath the swirling moans and shrieks of phantasms and the cries of lost souls, along with flickering spasms of electronics… The experience is both disturbing and trance-inducing." Svbterranean says, "The end result is eight sprawling, haunting tracks that will instill paranoia in listeners everywhere." The Monolith writes, "Ensuring the Bloodline Ends Here sounds like Godflesh trapped down a mine shaft… Drone fans will identify with the atmospheres and the immersive soundscapes; an obvious comparison is Sunn O))), whose followers will find this a little more controlled and precise. Unsettling and confrontational…" And Wonderbox Metal claimed, "Upon pressing play the music takes you off into its dark world of urban blight and catastrophic end times, lulling you with electronic whispers and static cries, urging you to leave the real world behind and delve into the underworld of decaying cities and forgotten industrialization. This, along with the recent monstrous collaboration between Boris and Merzbow, has restored some of my faith in what is, for me, a very hit-or-miss genre."
http://www.facebook.com/gridfailure
http://www.gridfailure.bandcamp.com
https://twitter.com/GRIDFAILURE
http://www.thecompoundrecs.com
http://www.facebook.com/thecompoundrecs
http://www.thecompound.bandcamp.com
http://www.earsplitdistro.com