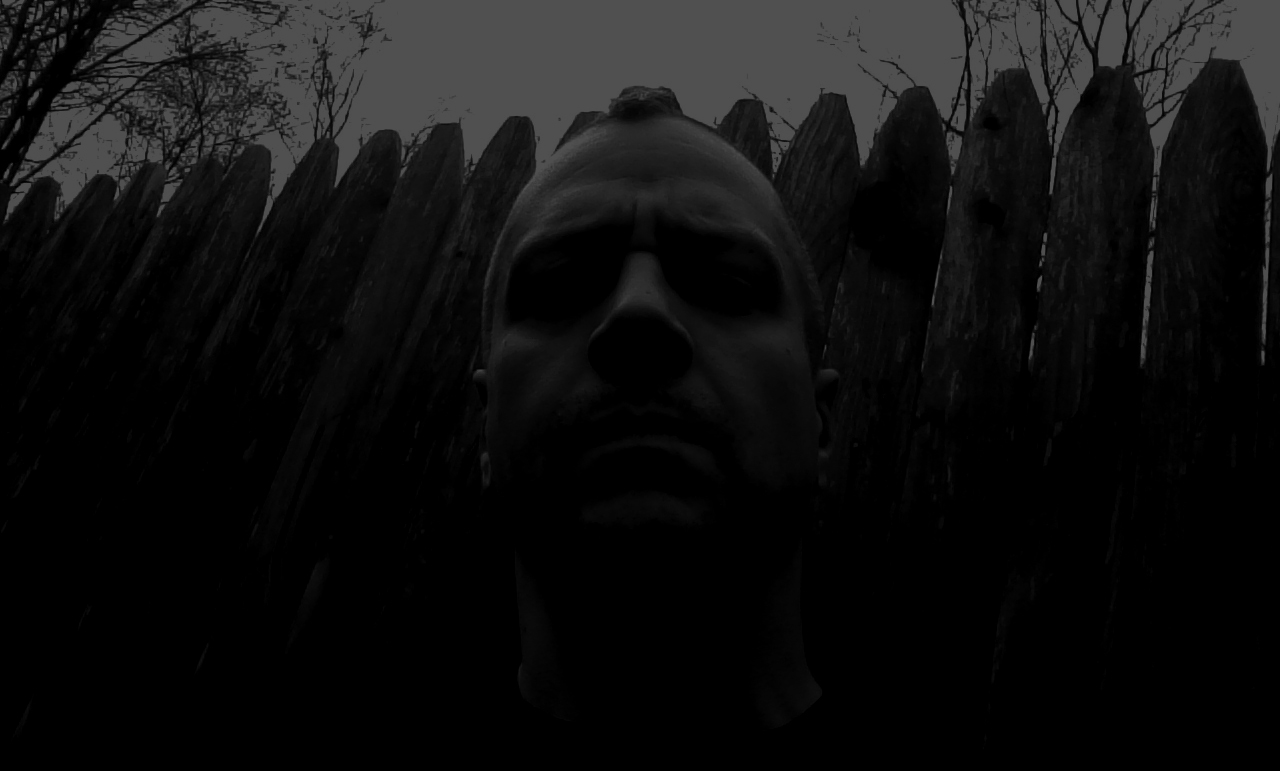 As torturous new experimental outfit, GRIDFAILURE, prepares for its Ensuring The Bloodline Ends Here for release on Friday the 13th, Cvlt Nation has issued the record's "Self-Exile" for mutual consumption.
A soundtrack to which the listener may feel driven to podcast their own snuff film live, or explore creative surgery tactics on unsuspecting neighbors, Ensuring The Bloodline Ends Here is a curious mutant; an unforeseen entity which was only conceived three months ago. The sole creator of these atrocities generated the GRIDFAILURE classification to embody the Frankensteinian, musical experimentation taking place in random sessions. When these trials went very wrong, instead of burying and denying the project immediately, the confused architect dove headlong into the abyss, creating the perplexing, exploratory attack on the senses, Ensuring The Bloodline Ends Here.
Cvlt Nation has premiered GRIDFAILURE's "Self-Exile," noting, "Deep underground exists forgotten cities that have become a graveyard for a past that is only alive in our nightmares. GRIDFAILURE is a noise artist who creates morbid soundscapes that can act as a guide into the unknown places that imagination might not want to go." Listen now at THIS LOCATION.
Also hear the track "Apparitions Revenge" at No Clean Singing RIGHT HERE.
Ensuring The Bloodline Ends Here will see release on eco-wallet CD and digital via the Earsplit label faction, The Compound Recs, Friday, May 13th. Preordered physical copies receive free GRIDFAILURE paraphernalia HERE, and digital preorders include an instant download of the track "Apparitions Revenge" HERE.
GRIDFAILURE's  Ensuring The Bloodline Ends Here bears eight movements performed, recorded, and produced entirely by David Brenner (Theologian, ex-Heidnik), who misuses a variety of guitars, basses, violins, harmonica, keyboards, electronics, chimes, drums, and elements of incineration, physical ailments, weather systems, faunae, and other auditory unpredictability. Layers of unorthodox instrumentation wrought with unhinged waves of vocal exploration and punishing rants formulate a biomechanical mistake neither man or nature want to claim.
GRIDFAILURE will continue to unfold, expand, and deteriorate upon the public in the coming months with the infusion of additional performers, through collaborative recordings, and more, with new material and live inflictions being devised for the coming months.
http://www.facebook.com/gridfailure
http://www.gridfailure.bandcamp.com
http://www.thecompoundrecs.com
http://www.facebook.com/thecompoundrecs
http://www.thecompound.bandcamp.com
http://www.earsplitdistro.com