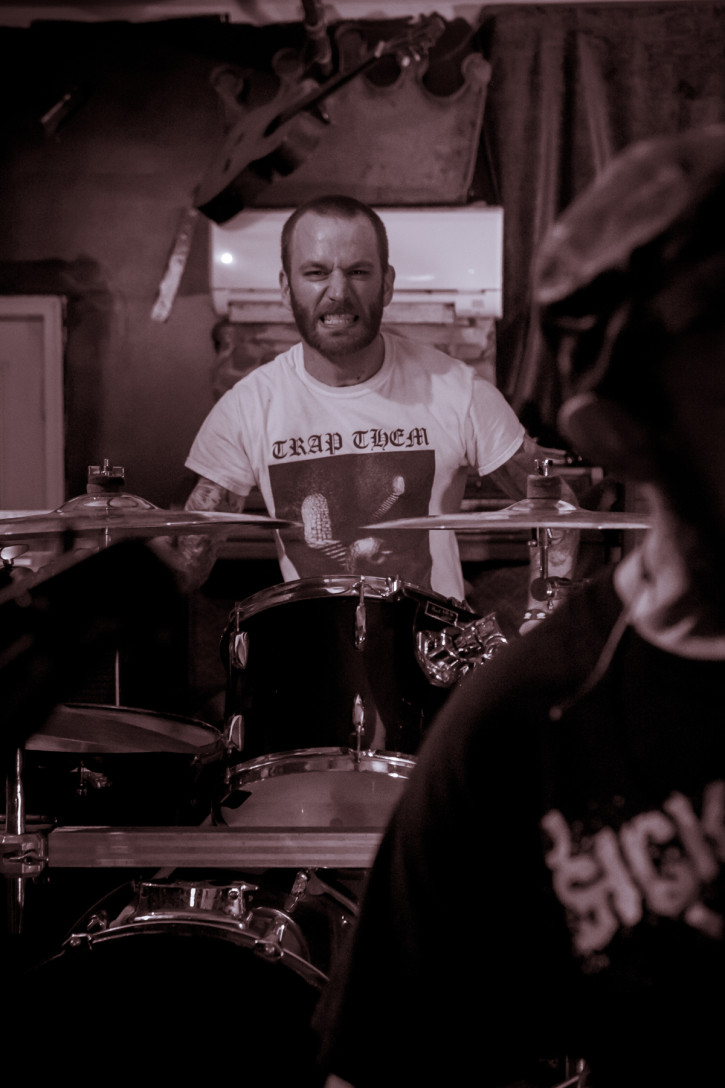 Philadelphia ultragrind trio, DIE CHOKING, continues to book new live actions in support of their impending III debut LP, which is unfuckwithably one of the most intense extreme releases of the year.
DIE CHOKING's upcoming III LP presents an unbelievably dense display of some of the heaviest grindcore ever conceived. Stripped of overproduction, performed with devastating efficiency, and dripping with a foul aggression that is frequently absent in today's extreme music landscape, no samples or triggers were utilized in the recording and mixing process, which took place at the renowned Studio 4 with producer Will Yip (Lauryn Hill, Blacklisted, Cop Problem), after which it was mastered by Brad Boatright at Audiosiege (Nails, Skinless, Integrity). The album's eleven unchained tracks are pressed to mighty 180-gram vinyl, and, following suit with both of DIE CHOKING's prior 7" EPs, will see release in October through The Compound Recs.
In support of III, DIE CHOKING's steady live campaign continues, with shows in Cleveland and Columbus, Ohio this weekend including a Pets Without Parents Fundraiser. Sporadic shows throughout the Northeast with Today Is The Day, Abigail Williams, The Drip, Eaten, Grin And Bear It, Hivelords, Belus, Grizzlor, Old Lines and more through September will be followed by a US tour which will see DIE CHOKING touring across the entire country including their first West Coast shows. Europe will be raided in February as well.
III will see digital release on October 8th and the vinyl on October 23rd. The LP is pressed on 180-gram wax in three insane color variants — 100 in an A Side/B Side black-base 2 Blue Splatter, exclusive to The Compound, available HERE, and 200 each of Blues Of The Mighty Haze and Blue & Bone Splatter Milky Clear available through the band HERE.
Hear DIE CHOKING's "The Prince Of Population" through Decibel Magazine RIGHT HERE and "Death's Waveform" via Cvlt Nation RIGHT HERE.
Recent live footage of DIE CHOKING supporting Catharsis in Philly was released by Hate5Six HERE and their headlining set in Brooklyn is at Metal Injection HERE. Stand by for additional audio, official videos and more on III as the album nears release.
DIE CHOKING Tour Dates:
8/28/2015 Now That's Class – Cleveland, OH w/ Grin And Bear It
8/29/2015 Bourbon St. Café – Columbus, OH @ For The Pets II: Pets Without Parents Fundraiser
9/05/2015 Beaumont Warehouse – Philadelphia, PA w/ Hivelords, Belus
9/24/2015 AS220 – Providence, RI @ Riotous Outburst Fall-Fest 4: Day 1 w/ Grizzlor, Aneurysm, Cross Armed, Calculator
9/25/2015 Ralph's Rock Diner – Worcester, MA w/ Today Is The Day, Abigail Williams, Eaten [info]
9/26/2015 TBA
9/27/2015 The Pinch – Washington, DC w/ Old Lines, Protester
9/30/2015 The Half Moon – Philadelphia, PA 1/ ACxDC, Outer Heaven
10/22/2015 Bremen Café – Milwaukee, WI w/ No Brainer
10/23/2015 Hexagon – Minneapolis, MN
10/24/2015 The Mutiny – Denver, CO
10/25/2015 The Shredder – Boise, ID
10/26/2015 The Doghaus – Spokane, WA w/ The Drip
10/27/2015 Dark Place – Portland, OR
10/28/2015 TBA – Oakland, CA
10/29/2015 Perez – Los Angeles, CA
10/30/2015 TBA – Albuquerque, NM
10/31/2015 TBA – Kansas City, MO
11/01/2015 Mr. Roboto Project – Pittsburgh, PA
11/07/2015 Boot n' Saddle – Philadelphia, PA *III Record Release Party
11/13/2015 The Burners – Bethlehem, PA
11/14/2015 Voodoo Brewery – Meadville, PA
11/15/2015 TBA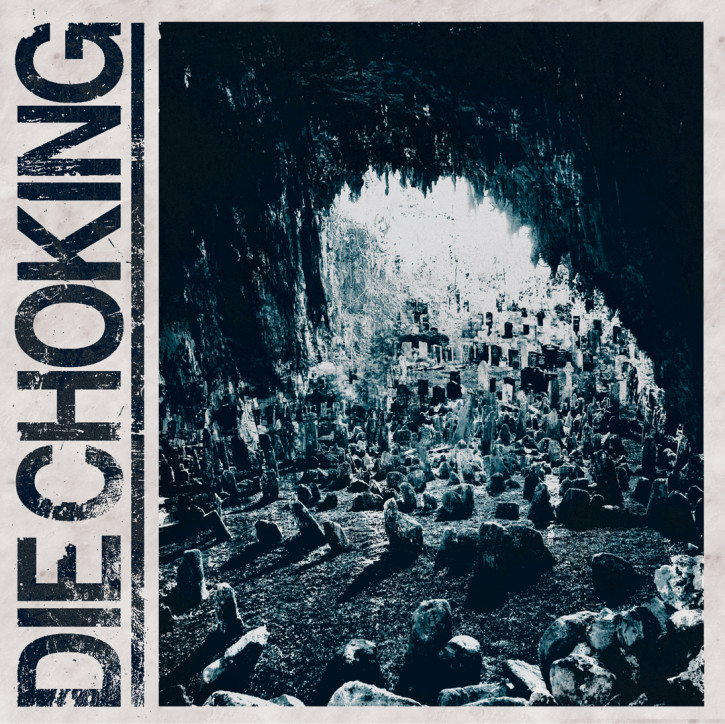 http://www.diechoking.com
http://www.facebook.com/diechoking
http://www.diechoking.bandcamp.com
http://www.facebook.com/TheCompoundRecs
http://www.thecompoundrecs.com
http://www.earsplitdistro.com
http://www.thecompound.bandcamp.com