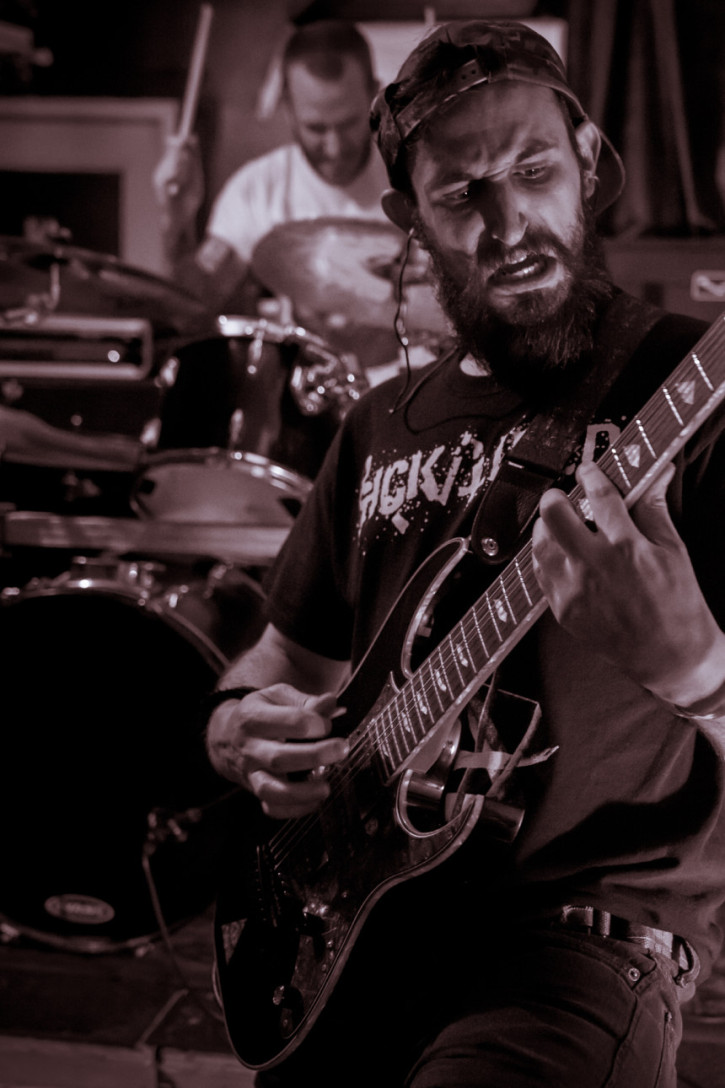 Still over two months ahead of its release, another scorching track from DIE CHOKING's impending III debut LP has been haphazardly fired point-blank into the masses early, with a stream of its fifth track, "The Prince Of Population," premiered via Decibel Magazine.
Unhinged Philadelphia-based trio, DIE CHOKING — featuring ex and current members of Total Fucking Destruction, Cop Problem, and Burden — dispatches some of the most jagged riffage and pummeling percussive execution one can envision. An unbelievably dense, relentless display of some of the heaviest grindcore ever conceived, III was written during the shitty Northeastern Winter months; it is an album stripped of overproduction, performed with devastating efficiency, and dripping with a foul aggression that is frequently absent in today's extreme music landscape. There are no samples, no triggers; the band simply drilled the takes until they hit it, the album recorded, engineered, and mixed by Will Yip at Studio 4 (Lauryn Hill, Blacklisted, Cop Problem) and mastered by Brad Boatright at Audiosiege (Nails, Skinless, Integrity), and its cover art designed by guitarist Jeffrey V Daniels. As with DIE CHOKING's self-titled and II 7" releases, Earsplit's DIY label, The Compound Recs, will release III in conjunction with the band. Decibel Magazine blasts the fifth track from III, "The Prince Of Population," directly into the public's collective face, the song a prime example of the harsh crust/punk attributes this debut LP bears over DIE CHOKING's prior EPs.
Unload DIE CHOKING's "The Prince Of Population" exclusively through Decibel Magazine RIGHT HERE.
The LP's "Death's Waveform" was recently released via Cvlt Nation HERE and half of the band's headlining set in Brooklyn last week playing at Metal Injection HERE.
III will see digital release on October 8th and the vinyl on October 23rd. The LP is being pressed on 180-gram wax in three insane color variants — 100 in an A Side/B Side black-base 2 Blue Splatter, exclusive to The Compound, available HERE, and 200 each of Blues Of The Mighty Haze and Blue & Bone Splatter Milky Clear available through the band HERE. Stand by for digital preorders.
DIE CHOKING's ongoing live rampage continues, as the band will support the return of the iconic Catharsis to Philadelphia after a sixteen-year gap, this Friday, August 7th. Additional shows throughout the Northeast with Today Is The Day, Abigail Williams, The Drip, Eaten, Grin And Bear It, Hivelords, Belus, Grizzlor, Old Lines and more are also confirmed through September, and October sees the band on their first West Coast US tour, still being finalized. DIE CHOKING will make their maiden raid of Europe in February as well.
DIE CHOKING Tour Dates:
8/07/2015 Vox Populi – Philadelphia, PA w/ Catharsis, Die Young, Future/Primitive
8/28/2015 Now That's Class – Cleveland, OH w/ Grin And Bear It
8/29/2015 Bourbon St. Café – Columbus, OH @ For The Pets II: Pets Without Parents Fundraiser
9/05/2015 Beaumont Warehouse – Philadelphia, PA w/ Hivelords, Belus
9/24/2015 AS220 – Providence, RI @ Riotous Outburst Fall-Fest 4: Day 1 w/ Grizzlor, Aneurysm, Cross Armed, Calculator
9/25/2015 Ralph's Rock Diner – Worcester, MA w/ Today Is The Day, Abigail Williams, Eaten [info]
9/26/2015 TBA
9/27/2015 The Pinch – Washington, DC w/ Old Lines, Protester
10/22/2015 Bremen Café – Milwaukee, WI w/ No Brainer
10/23/2015 TBA – Minneapolis, MN
10/24/2015 The Mutiny – Denver, CO
10/25/2015 The Shredder – Boise, ID
10/26/2015 The Doghaus – Spokane, WA w/ The Drip
10/27/2015 Dark Place – Portland, OR
10/28/2015 TBA – Oakland, CA
10/29/2015 Perez – Los Angeles, CA
10/30/2015 TBA
10/31/2015 TBA – Kansas City, MO
11/01/2015 Mr. Roboto Project – Pittsburgh, PA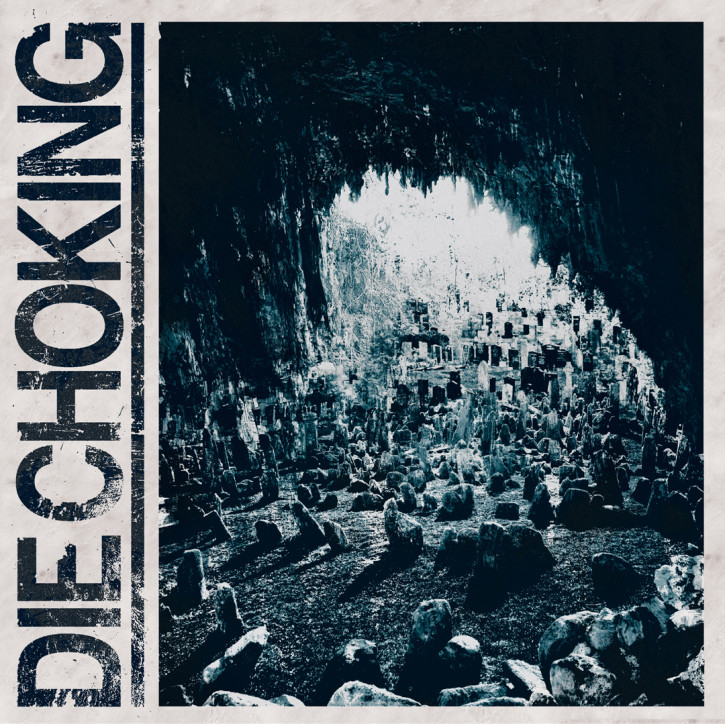 http://www.diechoking.com
http://www.facebook.com/diechoking
http://www.diechoking.bandcamp.com
http://www.facebook.com/TheCompoundRecs
http://www.thecompoundrecs.com
http://www.earsplitdistro.com
http://www.thecompound.bandcamp.com